Sold Out RM28.00
Product expiring SEPT 2017
Note: Clearance items /soaps came from our various counter, there might be discolouration and bruises to the items. However all products are still good to use and safe.
Yuan Men Soap- For Oily, pimply skin
This type of soap uses generous portions of bitter gourd, honeysuckle, heartleaf houttuynia, whiteflower patrinia herb, Chinese angelica(Dang gui), sesame oil, mint and so on. Works well for oily skin (face and body), pimples, and sensitive skin. It's also suitable for those with strong body odor.
Ingredients: Helianthus Annuus (Sunflower) Seed Oil, Water, Cocos Nucifera (Coconut) Oil,Sesamum Indicum (Sesame) Seed Oil, Artemisia Absinthium Extract, Houttuynia Cordata Extract, Melaleuca Alternifolia (Tea Tree) Leaf Oil, Mentha Piperita (Peppermint) Oil , Angelica Polymorpha Sinensis Root Extract, Lonicera Caprifolium (Honeysuckle) Flower Extract, Momordica Charantia Fruit Extract, Pogostemon Cablin Oil, Styrax Benzoin Resin Extract, Artemisia Absinthium Oil
阿原清肌男生皂--青草特調深層潔淨(油性/體味困擾)
古老青草配方與當代素人,將青草、植物芳香調理複合成清潔配方。三天兩夜的青草配方熬煮,針對肌膚問題所研發之照護的獨特配方,洗後體味清新、自信迷人。
Bloggers soap reviews
The other thing about Yuan Soap is that it appears to be gentle enough for using on the face as well. Well, being a bit of a mad scientist, I tested it out for a few days in the evenings. To my surprise, my facial skin did not feel dry or tight after using it. I'd been conditioned to think that soaps are bad for your face but I guess natural and organic soaps don't fall into that category. Also, some stubborn spots have all but disappeared progressively over the course of usage. My skin has actually been feeling nice and smooth recently. Is it the soap? I can't say for sure, but I only use this soap in the evenings and just my regular skincare regime and thus far, everything's hunky dory yay!
 ...Paris B, mywomenstuff.com.my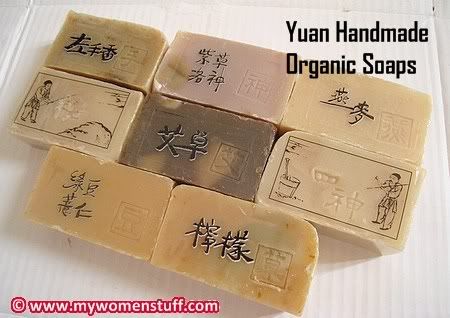 All the soaps I've tried under Yuan Soap lathered very well. In terms of lasting power, I think Yuan Soap fare averagely which is actually a good thing. One thing I learnt during my DIY skin care workshop is, it may not be a good thing if your soap last forever because the soap base used may not be all that natural" ...Sesame, vivawoman.net